Gift some sarcasm to your mouthy bestie.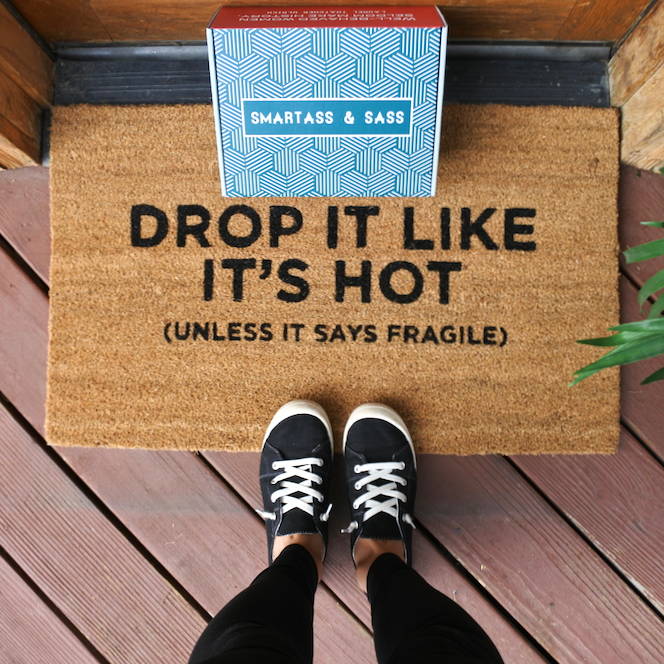 SMARTASS & SASS
GIFT SUBSCRIPTION
Give the gift of sass to that friend that can't help that her face says exactly what she's thinking.
One soft, unisex t-shirt with a snarky or witty design. Each month's shirt has a $20+ value.

8-9 unique items hand selected and personally tested by the S&S team. Each month's box has a $90+ value.

: : Best value : : BIG BOX

The best bang for your buck! The best of both worlds: box subscription PLUS the monthly t-shirt.
A SUBSCRIPTION FOR SASSHOLES
How sassy is your friend? Shirt-Only, Box, or Big Box.
Pay for 3 or 6 months and save some dolla bills!
Add a personal message to include with your gift.
Your gift ships on the 18th of each month!
DON'T SHOW UP EMPTY HANDED
Print or email a gift message!

Looking for a gift ASAP? Items ship in 1-2 business days.
Your gift will ship on the 16th-18th of the month.
Will the subscription automatically renew?
If you use the links on the page (or select "Gift" at checkout) your purchase will not automatically renew. If you'd like it to renew, there is a checkbox during checkout where you can opt into renewals.
Will they receive tracking information?
No—we will send tracking information to the email address you add for yourself during checkout. The gift will be a surprise to the recipient!