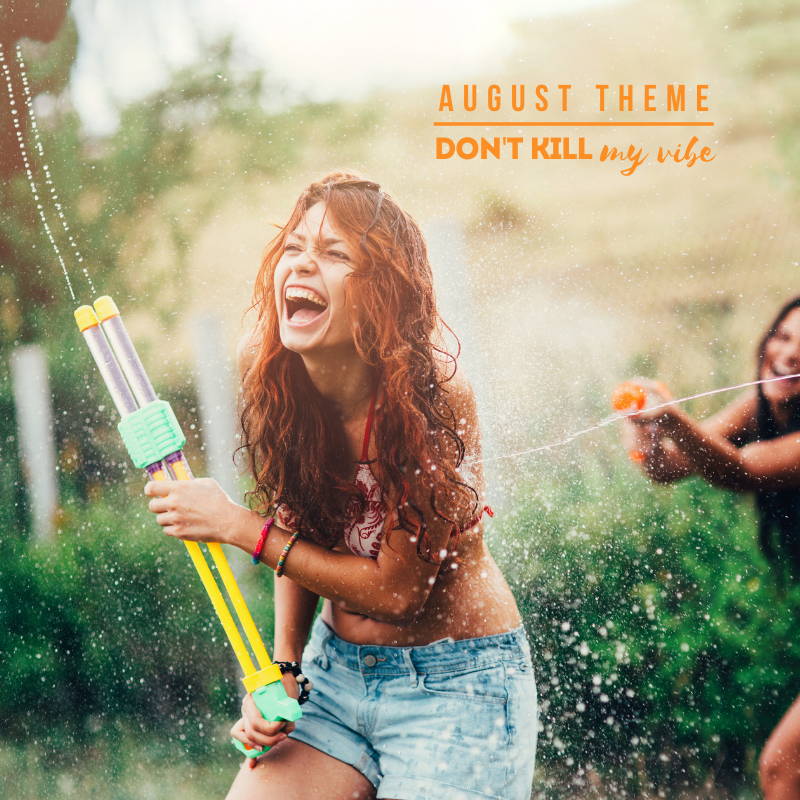 AUGUST'S THEME IS
DON'T KILL MY VIBE.
This month's subscription will have you being mindful of the sh*t you think about. Trying to live more in the present, stopping the constant worrying, ending negative self-talk... and not letting anyone get in the way of your new vibes! August is all about knowing that everything is going to be
A-OKAY without anyone getting in the way.
SUBSCRIBE NOW THROUGH

AUGUST 13TH
BOXES SHIP ON

AUGUST 18TH
This month's sneak peek is the Bag of Idiots Wooden Sign from Smartass & Sass!
The highlights:

Stand up OR hang up with included hook

A pop of color to the area

A fun reminder that they're always amongst us 👀🤣
Box subscribers will be getting:
Wooden decor sign (SPOILER)

Drink cooler* (SECOND SPOILER...😉)

AND a sassy themed shirt for BIG box subscribers!
*These items contain profanity