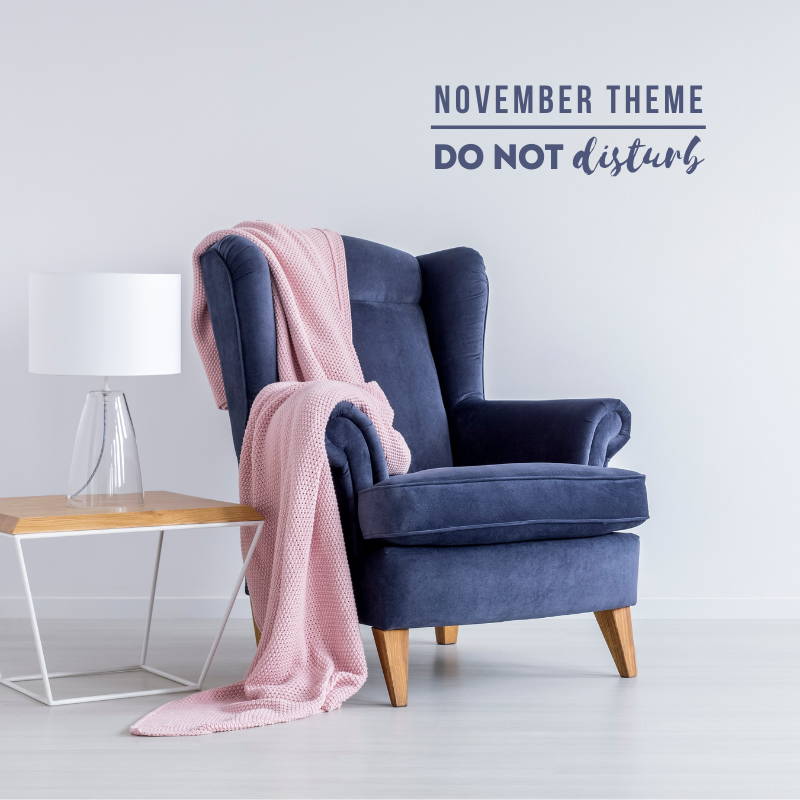 NOVEMBER'S THEME IS
DO NOT DISTURB!
Lights OFF! 💡 This month's subscription is about me, myself, and I…so, BYE! 👋 Take the times of peace you get and the items featured this month to live fully in the moment. November is all about taking all the time you need to charge back up to your full battery percentage. 🔋
SUBSCRIBE NOW THROUGH

NOVEMBER 12TH
BOXES SHIP ON

NOVEMBER 18TH
Come back for spoilers next week!