Hey Sassy Friend,
We miss you! That's why we're offering you this ridiculously good deal*! Re-subscribe to the Smartass & Sass BIG BOX and get $10 off your first 3 months PLUS a free gift!
Use code BACKTHATSASSUP to get $10 off the next 3 months.
*Only valid on the BIG BOX month-to-month subscription.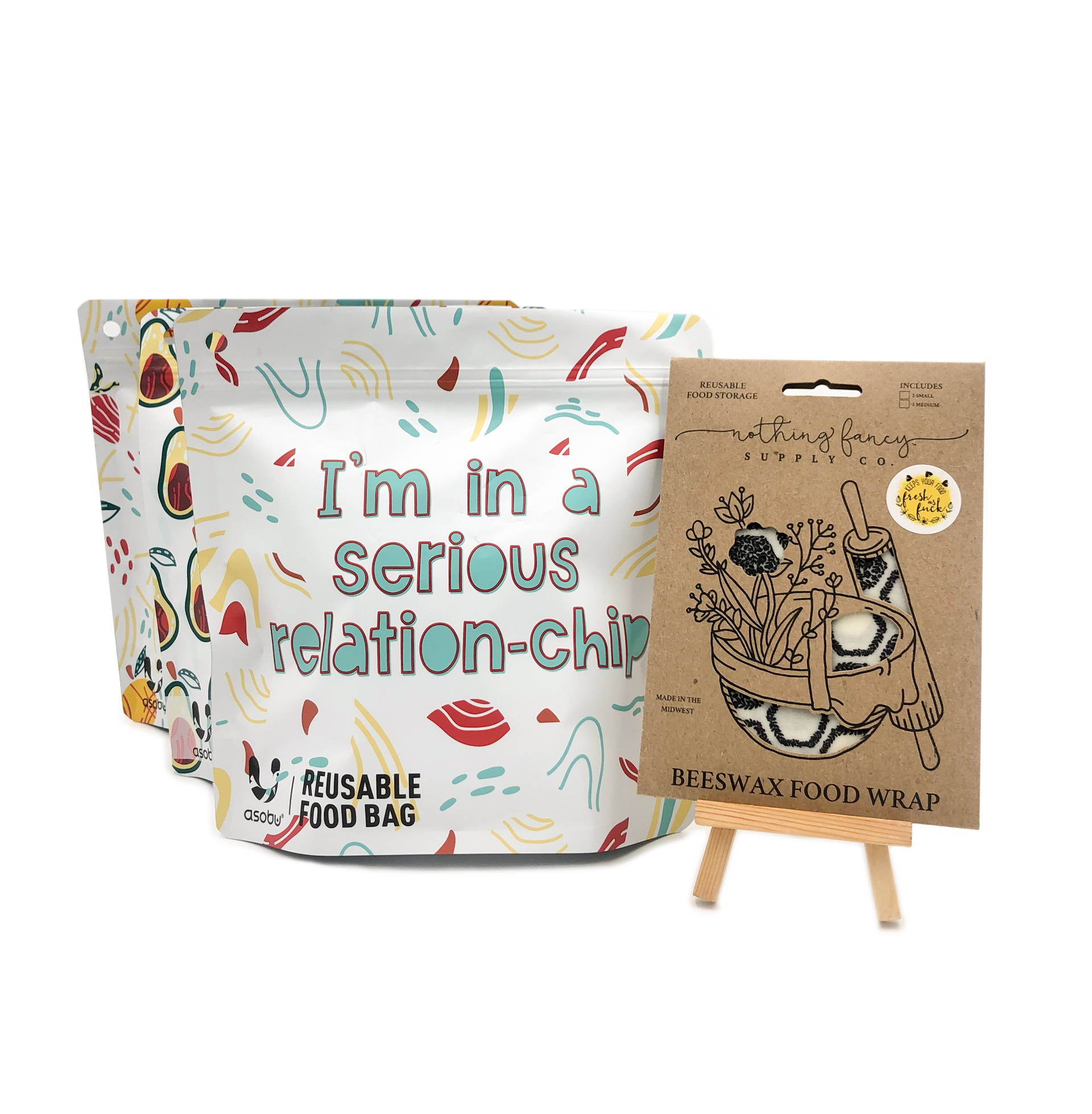 Sassy reusable bags and
beeswax food wrap combo.
*Free gifts ship on a separate order.

Use promo code BACKTHATSASSUP when you place your order to receive the free gift!
Subscriptions placed prior to the 13th of the month will receive that month's box.
Subscriptions placed after the 13th will receive next month's box.
THIS OFFER
This offer is only valid for previous subscribers. If you have received communications regarding this promotion, it is because you were previously a subscriber of Smartass & Sass. The discount cannot be combined with any other offers. Free gifts are limited to the items listed on this landing page which have been selected specifically for this promotion. The free gifts cannot be traded for other items in the S&S shop, FML points, or a cash value.
RECURRING SUBSCRIPTIONS
By subscribing to Smartass & Sass, you confirm that you accept our Terms of Service. Your membership automatically renews on a recurring basis at which time your credit card will be charged for the subscription, including applicable taxes and shipping and handling fees. This recurring charge will continue until you cancel your membership. You may cancel at any time by logging in to your account, selecting 'Subscriptions', then clicking cancel. If you prepaid for multiple months, your cancellation will take effect at the end of your subscription cycle and you will receive all of the sass you've already paid for.
WANT TO SKIP?
Log in to your account, select the active subscription you'd like to skip and click "Skip this order." Prepaid accounts must email info@smartassandsass.com to skip a specific month.
WANT TO CANCEL?
Prior to your renewal date, log in to your account, select the active subscription you'd like to cancel, and click "Cancel Subscription." This must be completed before the renewal date.