Read the S&S booklet to learn more about the products and vendors featured in this month's box.
It's getting freaking cold outside, but we've got some sassy surprises to keep you busy indoors. This month's theme is a cozy party for one (or two, if you're feeling generous!) Make a mug of something toasty and snuggle up under a blanket, because winter… is coming (sorry, it had to be done).
We're trying a new digital format this month! Click the link below to see the digital booklet webpage, which will be more optimized for mobile/web viewing.
Good heart but damn this mouth—sometimes it really causes some f*cking trouble. This month's theme has no damn filter and is not meant for those twatwaffles who are easily offended. No snowflakes or Karen's allowed. 🚫⁠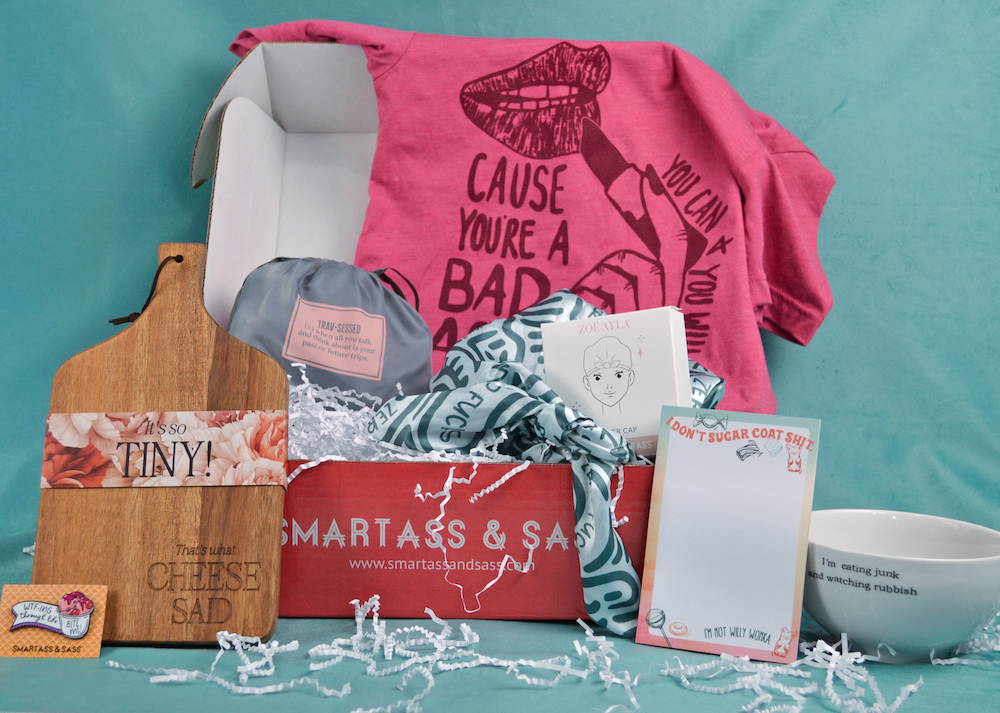 YOLO, baby! So let's do this sh*t right. This month's theme may mean something different for everyone, but the sentiment is the same: we can either let life make us its b*tch, or we can live it up, b*tches! Our vote is for the latter.