the snark doesn't stop at the box!
No one asked for our opinions, so it's a good thing we didn't ask if they asked...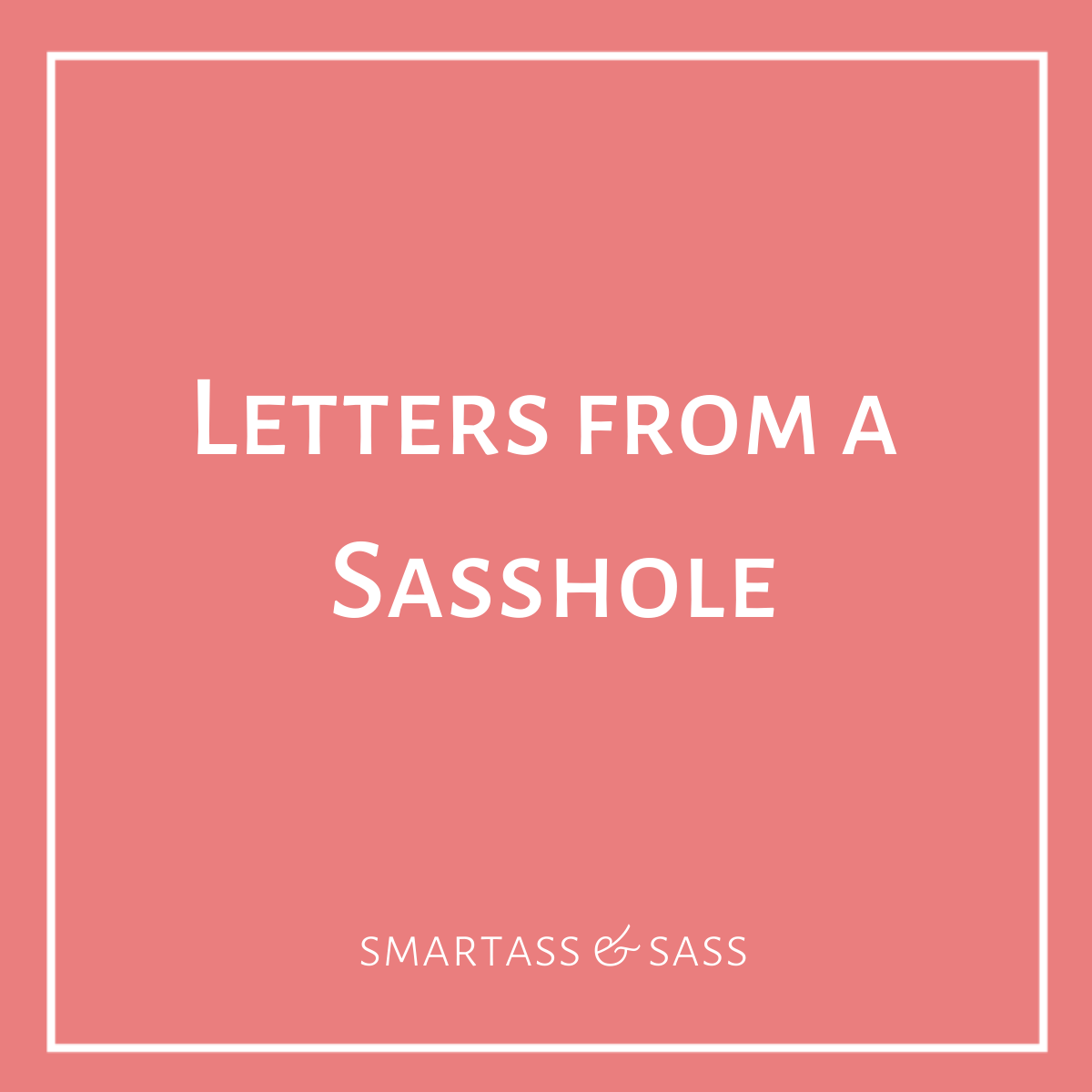 We love to talk. Thank you for indulging us.
We here at Smartass & Sass just loooove to impart our worldly wisdom. Ok...that might be a stretch, but we think we're pretty clever! Decide for yourself as you peruse some of our heartfelt letters to our sassy family!
Andrea, our branding badass, reminds us that's ok to not always have out shit together; we just need to keep chipping away at this thing called 'life'!
First published 4/18/2022
Here's to being adult-ish.
Ashley, the Customer Service Queen round these parts, drops some truth bombs about what it really mean to be an adult!
First published 3/18/2022
Abby, the HBIC around here, talks about her favorite ways to treat herself and offers some book recommendations that pair nicely with 'me time'!
First published 2/18/2022
Andrea, our Branding Badass, gets real about why its so damn hard to stick to those resolutions and offers a new way to look at the new year!
First published 1/18/2022
Anh, the Sass Master, reminds us to always embrace our sassiness and to be unapologetically you at all times! YOLO, ya know?

First published 12/18/2021
Keep calm, the year is over.
How do YOU make sure you're giving yourself the love you deserve each and every day?
First published 12/01/2021
Abby, HBIC, explains it so well. Life can get crazy, and without the occasional time-out for some self care, your pot's at risk of boiling over.

First published 11/18/2021
Anh, Sass Master, proudly debuts Smartass & Sass's new booklet format and reminds us that every season should be mouthy season!

First published 10/18/2021