Subscribe to a regular delivery of sarcasm or visit our shop for more immediate laughs.
Shop dozens of sarcastic items like mugs, candles, notebooks, and more that you need. right. now.
Watch unboxing videos for our past shipments and hear more about the brands we love.
A SUBSCRIPTION FOR SASSHOLES
If you love to laugh, have a sarcastic sense of humor, and have the mouth of a sailor, this is the subscription for you.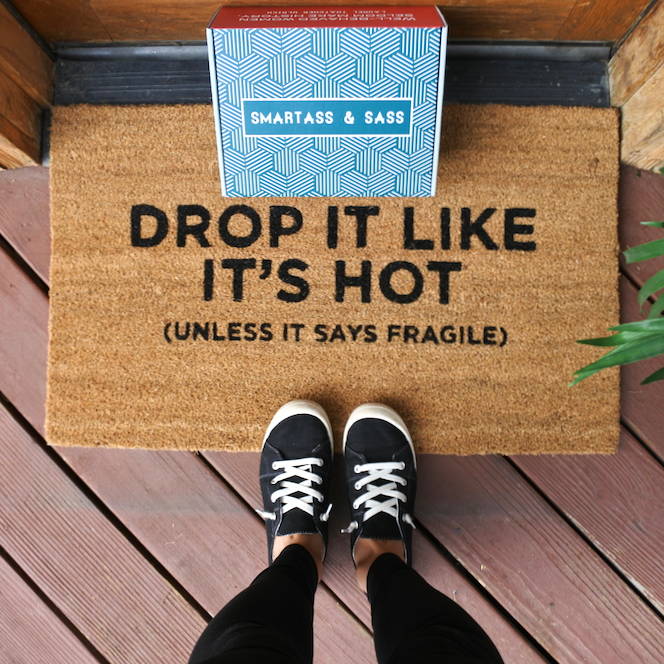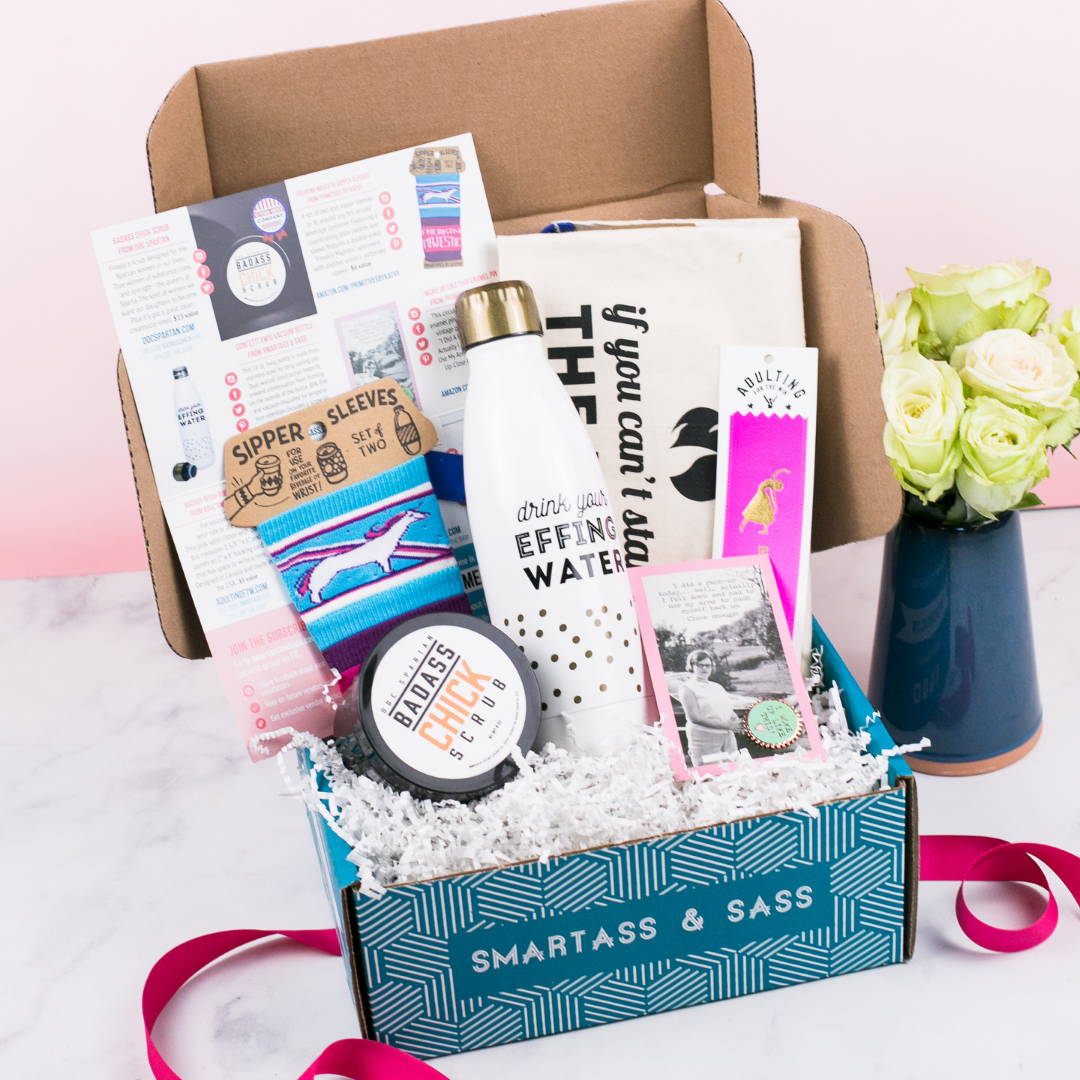 SMARTASS & SASS
SUBSCRIPTION
Welcome to the subscription that says EXACTLY what you're thinking (so your mouth won't have to). We're all about three main things:
We focus on championing awesome products made by artists & small businesses and paying fair prices for items. We also design a few of our own snarky goods in-house.

Our subscribers (and the S&S team) love sassy products! We vibe on all types of sarcasm, and our favorite words definitely have four letters (i.e. we cuss a lot).

We offer custom-designed shirts, and each box includes 5-7 hand-picked items. We regularly survey subscribers to see what goods they're looking for.
Go to our subscription page—we have 3 levels of sass to choose from: Shirt-Only, Box, or Big Box Subscriptions.
Pick your plan and your price! Subscribe month-to-month, or prepay for 3 or 6 months to get a discount.
Order by the the 13th to get this month's shipment. If you order after cutoff, you can email us to see if we can bump you up to ship sooner!
Your sass ships on the 18th of the month! Do a little dance and share some pics when your goodies arrive.
YOU DESERVE TO LAUGH YOUR A** OFF
Treat yourself to a monthly surprise of hilarity that fits your personality.
WHAT SUBSCRIBERS ARE SAYING
I cannot get over how wonderful it was and how fast I got my box. Such a great variety of cool items!
This was my first subscription box and I have to say, it is perfect! The items are fun and original and the t-shirt are really soft and comfy.
Smartass & Sass is the best subscription box! Items that are useful and make me laugh! Perfect for my snarky sense of humor!
I love sharing all this stuff with my salon clients, it's so much fun and brings so much joy to others. I give it mostly away to share the love all the way around.
Absolutely love each box. Not all items are useful to me, but I get so surprise friends & family with lil gifts every so often. Keep up the great work ladies.
I Could not have been more excited about the stuff that was in this box!! I am impatiently waiting on the next one!!
I love this box. I use or gift everything. It's the one box that brings a little laugh every month.
LOVE everything about this box! The costumer service is on point fast and the best ever!
Looking to get your laughs ASAP? Visit our shop to view dozens of items that ship in 1-2 business days.